Posts for: June, 2014
By Geary Dentistry
June 24, 2014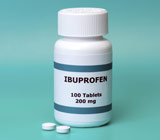 One of our primary goals in dentistry is to deliver effective treatment to patients with the least amount of discomfort. This is especially true after a procedure — controlling pain and inflammation will actually help reduce recovery time.
There are many strong pain relievers available, including prescription opiates like morphine or codeine. It has been shown, however, that healing and comfort are enhanced with non-steroidal anti-inflammatory drugs (NSAID) because they not only minimize pain, but they also reduce inflammation after a procedure. One common NSAID is Ibuprofen, which works by blocking prostaglandins, a substance released by inflamed, damaged tissues. NSAIDs are very popular with dentists and other health professionals because they act primarily on the inflammation site and don't impair consciousness like opiates. They're also usually less expensive than pain medication requiring a prescription.
While relatively safe, NSAIDs do have side effects that could cause serious problems for some patients. The most common caution regards NSAID's tendency to thin blood and reduce the natural clotting mechanism, especially if taken habitually over a period of time. They can damage the kidneys and the stomach lining (causing ulcers or dangerous bleeding), and they've also been linked to early miscarriages and heart attacks.
For these reasons, NSAIDs are not recommended for pregnant women, patients with a history of stomach or intestinal bleeding, or patients being treated for heart disease. In the latter case, NSAIDs may interfere with the effectiveness of low-dose aspirin therapy (another type of NSAID) to prevent future heart attacks or strokes.
Health officials recommend all patients limit their dosage of a NSAID to no more than 2400 milligrams a day for short term pain relief, unless otherwise advised by a doctor. For the most part, a single 400 mg dosage is usually sufficient for pain control during a post-procedure recovery.
Your dentist will typically obtain your medical history before you undergo a dental procedure, including the medications you're taking. Depending on your current health status and the type of procedure you're undergoing, your dentist will recommend a pain control regimen to follow after the procedure is over.
Following those recommendations, and alerting your healthcare provider if you encounter any side effects from pain medication, will help assure your recovery period after dental work is short, safe and uneventful.
If you would like more information on the use of NSAIDs to control discomfort after a dental procedure, please contact us or schedule an appointment for a consultation. You can also learn more about this topic by reading the Dear Doctor magazine article "Treating Pain With Ibuprofen."
By Geary Dentistry
June 09, 2014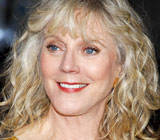 After her husband, producer Bruce Paltrow, succumbed to oral cancer in 2002, actress Blythe Danner made it her mission to help save other families from the heartache she and her children (Jake and Gwyneth Paltrow) suffered with his loss. Now active with the Oral Cancer Foundation, Blythe uses her fame to bring awareness to the disease, which she says she and her family knew very little about before Bruce received his diagnosis.
In an interview with People magazine, Blythe said she believes her husband's cancer could have been detected earlier if the family had been alert to the symptoms.
"For months I had noticed Bruce's voice was hoarse," she said. "I started asking him to see a doctor. But he kept saying, 'No, no, no, I'm fine.' "
When a lump became visible in his neck, he did go to the doctor and found he had a tumor in his throat. The cancer eventually spread to his lymph nodes. Compounding Blythe's sadness is the feeling that she might have been able to do something to prevent her husband's death.
"I feel tremendously guilty," she told the magazine, noting that she wishes she had simply insisted her husband get himself checked out. "Education and early detection are so important," she said of her campaign to raise awareness. "That's why I'm doing this."
Though Bruce Paltrow was a smoker, it's important to note that young, non-smokers comprise the fastest-growing segment of the population being diagnosed with the disease. That's because a sexually transmitted virus known as HPV16 is now a major cause of oral cancer.
Oral cancer screenings are yet another good reason to make regular semi-annual visits to the dentist. We have the training to notice oral abnormalities, and to monitor and/or biopsy any suspicious lesions. At your oral cancer screening, we will feel your neck for lumps and inspect your lips and all inside surfaces of the mouth, including the back of your throat.
Of course, if you or a loved one experience persistent hoarseness, white or red patches or other changes in your mouth or tongue that don't go away in a few weeks, please don't hesitate to come in and see us.
If you have any concerns about oral cancer, please contact us or schedule an appointment for a consultation. You can learn more about the disease in the Dear Doctor magazine article "Oral Cancer."