Posts for tag: root canal
By Geary Dentistry
April 29, 2019
Root canal treatment is a procedure that treats the infected soft pulp tissue inside your tooth. It is not a painful treatment and, actually,
relieves tooth pain. Dr. Terence Geary and Dr. Mary Eileen Geary at Geary Dentistry, located in Brookfield, WI, can help relieve your toothache.
More About Root Canal Treatment
Nerves are located in the pulp tissue, which consists of blood vessels and connective tissue. When the pulp is infected and inflamed, you feel intense pain. If you don't seek treatment from your dentist, you may suffer from a dental abscess or jaw infection.
If you allow dental decay to persist, you may lose your tooth, which will cause tooth migration or shifting. That may result in difficulties in chewing and other functions.
Causes of Root Canal Problems
A deep tooth decay infection
Untreated dental cavities
Chipped or cracked teeth because of trauma
An opening in the protective enamel coating
Root Canal Therapy Procedure
Your Brookfield, WI, dentist must first examine your teeth
An anesthetic is administered to before the procedure begins
A small opening is made in the tooth surface so your dentist can access to the pulp and root canals.
Tiny instruments and a microscope enter the narrow passageways to clean and disinfect the canals.
Inert, biocompatible material fills the canal to prevent bacteria from entering and causing future infection
A crown is placed over the crown to complete restoration
Over-the-counter pain relievers provide relief for post-procedural discomfort
Caring for Your Smile
Brush your teeth, at least twice a day
Floss your teeth, at least once a day
Visit Dr. Terence and Mary Eileen Geary twice a year for an examination and dental cleaning
Eat healthier and avoid sugary food
If you have any questions about root canal therapy, you should call (262) 860-1500 to schedule an appointment at Geary Dentistry, located in Brookfield, WI, today!
By Geary Dentistry
June 10, 2018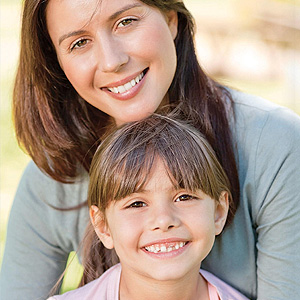 It's often best health-wise to preserve even the most troubled tooth—including a child's primary ("baby") tooth. If that sounds like too much effort for a tooth that lasts only a few years, there's a big reason why—if it's lost prematurely, the incoming permanent tooth above it could erupt out of position.
Preserving a decayed primary tooth could include procedures similar to a root canal treatment, commonly used in adult permanent teeth with inner decay. However, we may need to modify this approach to protect the primary tooth's pulp. This innermost layer plays a critical role in early dental development.
Because an adult tooth has reached maturity, removing diseased pulp tissue has little effect on its permanent health. But the pulp contributes to dentin growth (the layer between it and the outer enamel) in primary and young permanent teeth, so removing it could ultimately compromise the tooth's long-term health.
Our goal then with a child's tooth is to remove as much diseased tissue as possible while involving the pulp as little as possible. What techniques we use will depend on how much of the pulp has become infected.
For example, if decay has advanced to but hasn't yet penetrated the pulp, we may remove all but a small amount of the decayed structure just next to the pulp to avoid its exposure. We may then apply an antibacterial agent to this remaining portion and seal the tooth to curb further infection.
If on the other hand the pulp has become infected, we may try to remove only the infected portion and leave the remaining pulp intact. We'll only be able to do this, however, if we deem the remaining pulp healthy enough to remain infection-free after the procedure. If not, we may need to remove the entire pulp as with a traditional root canal. This option, though, is a last resort due to the possible effect on dentin growth and the tooth's long-term health.
As you can see attempts to preserve a primary tooth can be quite involved. But if we can help it reach its full life span, it could mean better dental health for a lifetime.
If you would like more information on caring for primary teeth, please contact us or schedule an appointment for a consultation. You can also learn more about this topic by reading the Dear Doctor magazine article "Root Canal Treatment for Children's Teeth."
By Geary Dentistry
November 03, 2014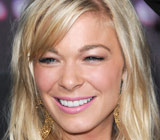 Singer LeAnn Rimes was forced to cancel a string of performances recently, as a more pressing engagement came up: a late-night meeting with her endodontist. It turned out that the country-pop star needed some emergency dental work performed while she was on tour. But her die-hard fans needn't have felt left out — Rimes faithfully tweeted each stage of her dental treatment.
The trouble began before she was scheduled to play a show in Ohio. "Waiting on the endodontist to meet me and do a nighttime root canal," she informed her twitter followers. Instead of performing, Rimes was advised to spend the next few days resting after the emergency treatment. "Happy Friday! I'll be spending mine in bed," she tweeted after the previous evening's procedure. The following Monday, Rimes returned to the dentist's chair for follow-up treatment.
It turned out that the singer had been battling dental pain for months. "I am so disappointed that I can't make it to my fans tonight." Rimes explained in a statement. "I had wanted to give them the show they deserved and only wish this tooth pain held out a little longer."
If there's a moral to this story, it's this: If you have tooth pain, don't wait to see a dentist. Call us right away!
A feeling of constant pain and pressure in your mouth is a clear indication that you may need a root canal. Another telltale symptom is sharp pain when you bite down on food, or lingering pain after eating something hot or cold. Not every symptom is as clear-cut, however — the only way to know for sure whether you need treatment is to come in for an evaluation.
Pain in your teeth or gums may be a symptom of a serious condition. Even if the pain goes away temporarily, an underlying infection generally does not. If a treatment such as root canal therapy is needed, the sooner it is obtained, the better you'll feel. And remember, root canal treatment doesn't cause tooth pain — it relieves it!
If you have any concerns about tooth pain, please contact us or schedule an appointment for a consultation. You can learn more in the Dear Doctor magazine articles "I'd Rather Have a Root Canal" and "Signs and Symptoms of a Future Root Canal."